Software for online communication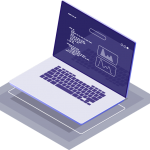 JAVEN SOFTWARE SOLUTIONS​
Software for online communication intended for online meetings, webinars and online studying!
Software that is easy and simple for use.
Software that is easy and simple to use and provides many features and great user experience to work from any device, anytime and anywhere.
This software is customized to the user's needs, it can be used to hold short meetings but also meetings with many participants to organize online seminars and lectures in any field.
Creating an unlimited number of rooms for meetings or training
Up to 100 participants in one meeting or lecture
Screen sharing, different types of documents and multimedia files
Writing on a board and writing notes
Record meetings and lectures
Smooth discussion and chat available anytime
Changing the look of the software as needed
Branding the software with the client's logo and colors
Software usage training
Software usage support
This online communication software is suitable for use by various government, public and private institutions, small, medium and large companies and organizations as well as different types of educational institutions.
React quickly and work quality online.